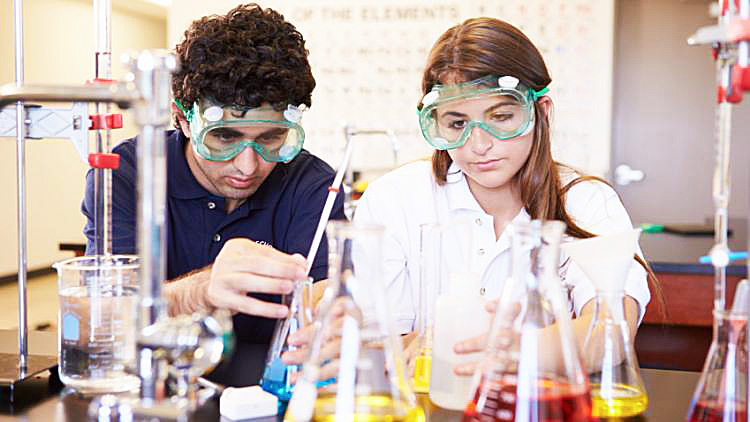 Seven in 10 schools prepared to rebel against government Ebac policy
More than 70 per cent of school leaders and teachers said they would refuse to make the English baccalaureate (Ebac) compulsory for all students, even if it meant missing out on being judged as outstanding by Ofsted, research shows. The survey also found that 45 per cent of schools that currently hold the top rating from the inspectorate would be willing to lose the status in a stand against the new policy. Read more
Barnardo's: 'Prioritise disadvantaged young people for training'

The children's charity says more must be done to ensure the most marginalised young people are able to meet the entry requirements for good vocational training courses. Read more
Academic subjects alone won't 'set every child up for life'

Employers are crying out for recruits who are creative. The notion that arts and music are not seen as 'hard' enough subjects is damaging to the economy, says John Newbigin, Chair of Creative England. Read more
The arts must spread the net wider

The Weston Jerwood Creative Bursaries Scheme will see 40 young people get into paid and well-supported roles in arts organisations spread right across the UK. Its mission is to help level playing the field so that outstanding graduates can make their way into arts careers. Read more
GLYPT's Summer Arts College

This summer GLYPT brings six weeks of free creative courses for young people aged 5-25. Join them and work with professional artists, develop your skills, meet new friends, and perform in our end of course showcases. Courses available include drama, dance, music, film, spoken word, singing, parkour and street art. Read more
Calling secondary school teachers: The British Museum needs your help!

An exciting new project is underway in the Digital and Publishing department of the British Museum. The project is aimed specifically at teachers of Science, Art & Design, Engineering and History, to give access to online resources for use in the classroom. The project will produce a selection of online digital resources including video, blogs, audio recordings, photographs etc. Can you spare 30 minutes for a telephone or face to face interview to help shape the design of this project? If so, please contact Melanie


Sadler's Wells Sofa Surgeries for schools (Monthly, 4:30 – 6pm)
Open to all schools, teachers and support staff, these relaxed and informal drop-in sessions take place on a monthly basis offering tips and advice on how to develop dance in a school environment. Join them on the red sofas in the main theatre foyer where a member of the Creative Learning team will be on hand to support with: advice on setting up dance projects in school, tips on how dance can be used to creatively evidence the curriculum, guidance on setting up and delivering Arts Award projects in school with advice on the assessment and moderation process, and support with Artsmark applications.
Email Fleur or call 0207863 8098 to let them know if you're coming or simply drop by.
Foyle Young Poets of the Year Award

The awards are dedicated to poems written by any young poet aged 11-17. Since it began 15 years ago the Award has kick-started the career of some of today's most exciting new voices. It is the largest competition of its kind and is free to enter. Deadline to submit your entries is 31st July. Read more
Vacancies available at The Design Museum

The museum is looking for bright, talented and passionate people to come and work with them at one of the most exciting times in the Design Museum's history, as they prepare to relocate to new expanded premises in Kensington's cultural quarter. Apply now

(Image credit: TES website)