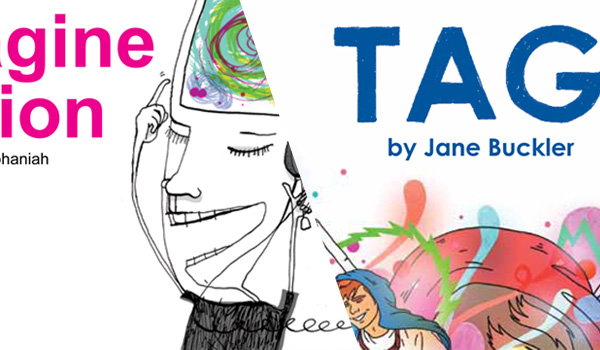 Over the past ten years, A New Direction has developed a great range of resources for teachers, schools and people involved in the creative educational environment through Creative Partnerships.
Within our Knowledge section, you can explore our Resources which allow schools and teachers to have easy access to this information by choosing the type of school they fall into: Early Years Setting, Primary Schools, Secondary Schools, FE College, Pupil Referral Unit or Special Schools.
From essays, case studies and evaluations to films and publications, this collection shares and gives useful information and successful examples of work and partnerships.
Early Years Setting
In this section, we explore Arts & Teachers Partnerships an essay that discusses partnerships between creative practitioners and teachers from an Early Years setting and a Secondary school in North London.

Transformations explores how a new curriculum was developed through a valuable partnership between a creative practitioner and a Special School in West London.
Primary Schools
Containing 29 different resources including essays, case studies and films this section is one of the largest divisions of our Resources collection.

In here, you will find Arts Beyond the Classroom a film that documents the experiences of pupils and parents outcome of a successful partnership project between two schools in London.
Raising the Game presents a research report that explores the outcome of six Olympic projects that brought together schools and creative practitioners in the summer of 2007.
When the eyes meet the ears and hands is an essay that takes you through the journey of an artist who took part in the Preferred Learning Styles and Creativity programme between 2003 and 2005.
FE College
London to Beijing – a Dance Travelogue is a film that documents the experiences of dance students from a Further Education College who visited a dance school in China.
Creative Partnerships Mentoring Programme evaluates the progress and outcomes of a mentoring programme for teachers, four case studies essays written by mentors and mentees nurture the evaluation report.
Pupil Referral Unit (PRU)
Beneath the Hood compiles a film portrait of students at a PRU in East London, poetry cards produced by the students and a resource guide for education professionals interested in creating similar work in schools.

Secondary Schools
With 33 different resources available, teachers from secondary schools can choose to explore essays, case studies and films;

INSET gives a full insight of five different schools that integrated creative ways of working into staff professional development.
Forensic Science Murder Mystery documents a successful partnership between Fulham Cross Secondary School and Labyrinth Theatre. The cross-curricular drama project involved secondary school students inspired by a TV crime series.
Youth Peer to Peer: A Model of Engagement it's a case study that explores the outcomes of a North London school that explored the theme and the process of developing youth voice and empowerment through aerial theatre.
Special Schools
Grove Park Special School Takes Over the Borough of Brent is a 39 minute film made by students with a range of physical and learning disabilities who investigate their local area. The project involved creative partners Furtherfield.
Making Things Happen – Here it's a resource that presents a case study and two films of a large scale multi-school project with a number of schools from North London.
To explore the full collection of Resources, click here