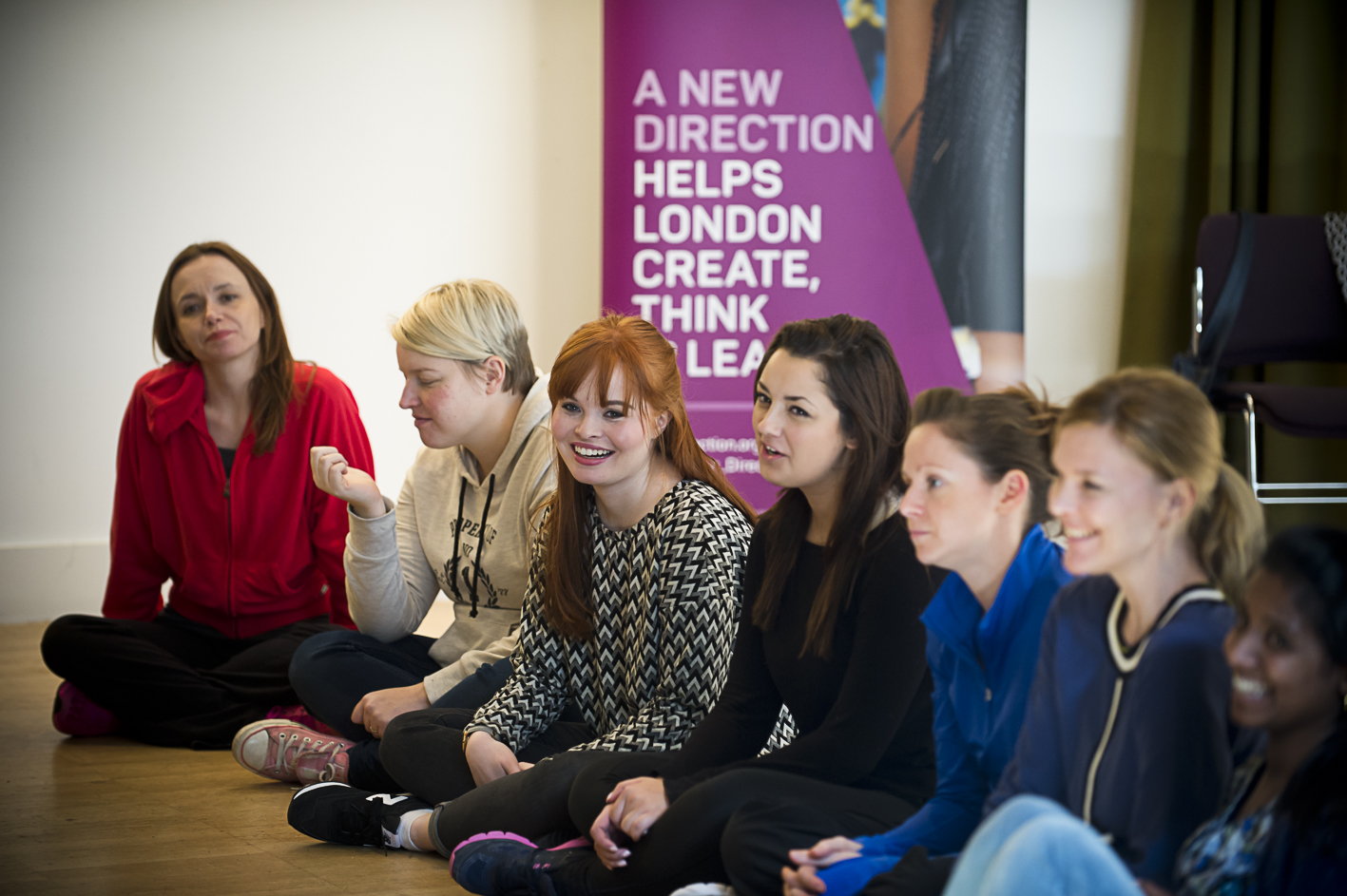 Another glorious day welcomed participants to the Museum of London for sessions led by professional artist Alex McIntyre, and Martin Bazely, a specialist working in digital training and resource creation for the Museums and Heritage space.

Alex began the day by asking participants to share a memory of a piece of art that they had produced – ideally a long time ago. Some great stories came up! One participant had recently unearthed an old picture he had made at primary school. He recalled feeling terribly proud of it at the time and was struck by the clarity of his memory of the process of making it. He also reflected – wistfully – that he didn't think he could do something as good now! Why? – he wasn't sure – perhaps something of the freedom he had then had been lost.

Participants were then taken through a series of drawing exercises including a "5, 4, 3, 2, 1" – where an object is drawn for 5 minutes then 4, and so on. Next, an exercise in pairs involved covering a large piece of paper with little dots and then working together to join up the dots – an approach to collaborative working and letting go of judgement or feeling that there was a 'right' way to do something. Some participants found this immediately freeing and relaxing, while others recognised a struggle within themselves when faced with such a free approach.

The session closed with an extended exercise – again around collaborative creation, but this time on a larger scale. Working stations, each with a different material (pencils / charcoals / pipe cleaners etc.) were set up around the room and at each station participants were given five minutes to individually create the beginning of a piece of work. They were then invited to move to a different station, and the second five minutes was spent building on one of the pieces that was waiting for them when they arrived. There was only one rule: you could only add to the piece, this was not a space for destruction or obliteration!

At the session wrap-up, participants were hugely positive about the experience – sparking off one another and coming up with ideas for creating collaborations and artistic dialogues within and between classes and even across year groups during an arts week, perhaps across a whole term, or maybe even a year. In discussion, participants noted a feeling of freedom created from working in response and building on someone else's work – from not having to always come up with the idea. There was a sense too that this approach allowed people to create in ways that they might not usually do and have ideas they would not usually have had. Another observation was the freedom created by anonymity – not knowing who had begun or continued your piece allowed some participants to shake off a sense of self-judgement that might have otherwise held them back.

After lunch, Martin explained various activities that could be used to enhance museum and heritage visits and introduced the group to a number of useful online tools and sites. For example artuk.org - a fabulous resource enabling free access to a huge collection of paintings and, with a few laptops and projectors, offering the potential to create a gallery experience without even leaving the classroom!

For the second half of the session, participants explored the Museum of London – trying out some of Martin's activities – before coming back and working in small groups to create a short film, bringing the story of an object to life. The films were shared at the end of the session – too much hilarity!

The marketplace activity at the end of the day where participants could meet and pick up information from a whole host of organisations including the Geffrye Museum, the V&A and Westminster Abbey to name a few provided a fruitful close to a rich day.

---
For more information about our INSET programme click here.

And click here to book a place at our next session focussing on drama and music before spaces run out!