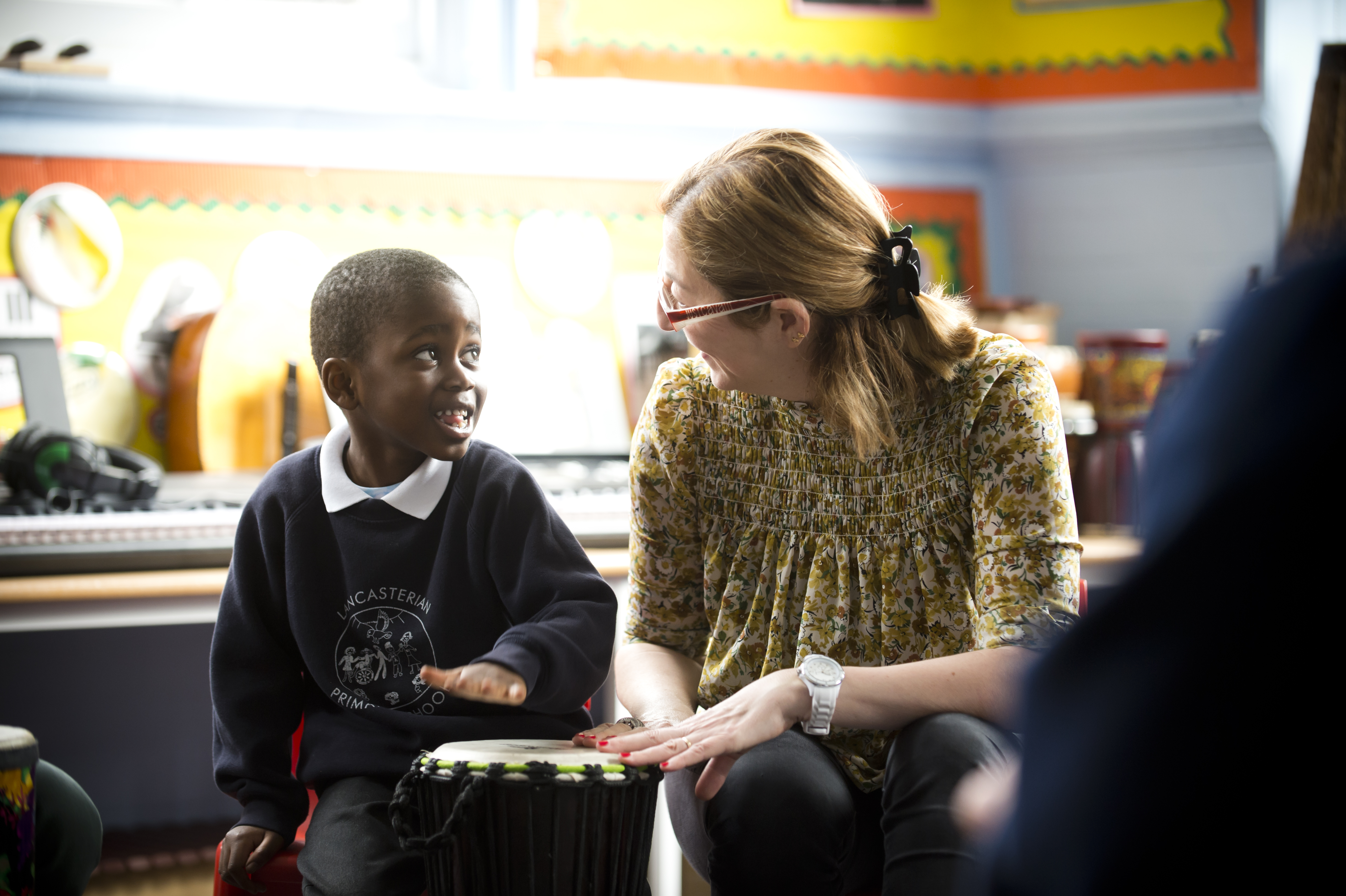 I am currently employed as a specialist art teacher at Lansbury Lawrence primary school in Poplar, and lead both art and design and design technology subjects. Before training as a teacher I worked in galleries and museums, and believe all children have the same entitlement when it comes to cultural opportunities; for some children school will provide their only opportunity. We need to inspire children, widen horizons, and help them realise their creative potential.

The Cultural Leaders programme through A New Direction and NotDeadFish helped me to focus my priorities for both my subjects and professional development. I gained confidence through working alongside a generous and committed cohort of teachers, and each meeting we had was informative and engaging. Through our action research projects, we all learned different things about our teaching and developed as leaders. We were given opportunities to present at conferences, to attend meetings within the House of Commons, and broaden our networks.

Some top tips for leading cultural practice in schools from my fellow cultural leaders were put together by A New Direction into this film.

Hopefully some of them will come and share their knowledge at the Teachmeet I'm hosting on Thursday 17 November! Taking place at The Photographers Gallery between 4.30-7pm, I am hosting a Teachmeet dedicated to art and design. I've been lucky enough to meet many creative teachers who believe in the importance of art and design within education today, and who are producing fantastic work with children. This Teachmeet is an opportunity for us to get together, share lesson ideas and top tips, and network informally. Collectively we can develop our subject further.

There will be a chance to meet other teachers over refreshments before short presentations begin at 5pm. Presentations can be 2, 5 or 10 mins long, and I'm hoping people will want to sign up to share what has worked well in their schools. You can read from notes, show images or film, or present in any way you feel comfortable. There will be a projector available to use. If you would like to sign up, please do so here!

I'm looking forward to meeting new colleagues, and hearing about all of the great art and design practice that is going on now. I'm also looking forward to learning about what works well for other teachers, the impact creative and cultural education has, and sharing the work I am currently doing in school. London is an amazing place to teach, with all of the cultural opportunities available to schools, and holding the Teachmeet at The Photographers Gallery will also be inspiring; they have interesting exhibitions for schools to visit and a really supportive education department.

The Teachmeet is designed for both primary and secondary teachers, cultural organisations, artist educators, and anyone interested in art and design education in schools. It's free to attend, and tickets can be booked here.