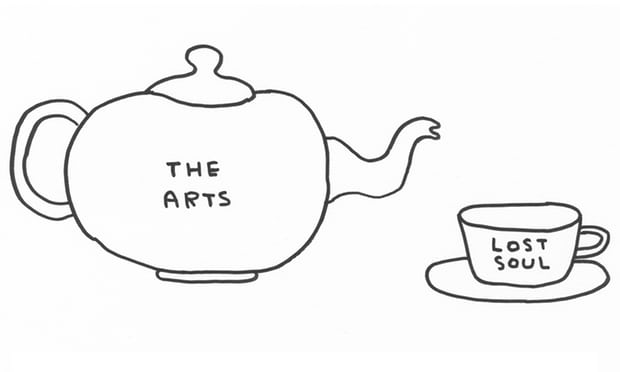 Arts can help recovery from illness and keep people well, report says
GPs prescribing arts activities to some patients could lead to a dramatic fall in hospital admissions and save the NHS money, according to a report into the subject of arts, health and wellbeing published after two years of evidence gathering.
London is getting a new Culture Mile from Farringdon to Moorgate
The City of London Corporation will join forces with the Barbican, the Guildhall School of Music & Drama and the Museum of London to produce visual art installations and a programme of cultural events that will draw visitors to the area seven days a week.

British culture 'risks £16.7 million a year funding cut due to Brexit'
Britain's creative sector faces losing £16.7 million a year in funding after Brexit, a new report has revealed.

Arts Council unveils 'significant' fund for artists working internationally
The Creative Practitioners Fund will be used to support research and development, and will be open to people working in the wider creative industries across England.

RSC to introduce 'chilled performances' allowing audience noise
The Royal Shakespeare Company is launching a new type of accessible performance, aimed at creating a more casual and informal atmosphere without altering the production.

School converts bendy bus donated by Ed Sheeran into music studio
The new bus - now called the Jam-Bus - belongs to Ecclesbourne School in Thornton Heath in Croydon, after the school's music teacher reached out to his famous friend for a little help.

Lumiere London: Festival of light to return in 2018
Lumiere London 2018 would "transform the city and offer new perspectives on the capital's iconic architecture, streets and landmarks", Sadiq Khan, the mayor of London, said.
---
EVENTS & OPPORTUNITIES
IN-VISIBLE - 22 July
Join GUAP Magazine and The Slumflower for an inspirational all-day festival of art, music, films and talks exploring themes of empowerment and social justice.
Keeping Creative Conference: cultural learning in times of change - 10 October
Are you passionate about the role arts and culture play in education? Help us share and celebrate the amazing creative work that teachers across London are doing at our annual Schools Conference.

London Calling - deadline 25 July
Selected new and emerging filmmakers will receive mentoring, support and up to £15k in production funding to make their short. Applications close next Tuesday 25 July.
Image credit: The Guardian / David Shrigley