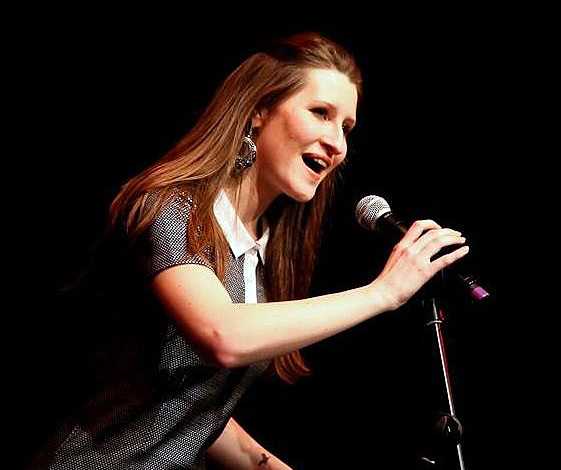 News and updates
The search is on the for the next Young Poet Laureate for London
Applications are now open for the next Young Poet Laureate for London. Acting as a voice for young Londoners, the winner will provide comment and reflections on current events across the capital throughout the coming year, as well as working with communities and London based organisations to inspire and inform through poetry. Read more
The Global Search for Education: Is This the Age of the Arts?
"Arts education is making a difference in improving struggling schools by increasing student engagement and positively changing young lives in countries all over the world. Additionally, in an age where anyone can access the world's knowledge on the internet, how one thinks and uses what one knows has become increasingly important - creativity, critical thinking and problem-solving are all skills which can be nurtured and advanced by bringing high quality arts programs into every classroom" Read more
Young people to help shape future of youth services in Brent

Young people in Brent are to be given the opportunity to have a say on the future of youth services in the borough after the council launched a consultation into how £1m of savings will be made. Read more
Councils to be scored on school dropout rates

Local councils in England are to be scored annually on how well they tackle the dropout rate among teenagers from schools and colleges. The new at-a-glance scorecards rate their efforts at cutting the number of 16- to 19-year-olds not in education, employment or training (Neet). Read more


Proposals for youth work apprenticeships unveiled

Sports charity StreetGames, which provides sports opportunities for young people in disadvantaged communities across the UK, is leading a consortium of 15 employers to develop a new community sport apprenticeship as part of the government's apprenticeship trailblazer programme. Read more


ArtsCard - Arts, Culture and Creativity
This Autumn, Creative United is launching a highly innovative new product which enables arts organisations to reach out to new audiences. ArtsCard is the UK's first employee benefits scheme to focus exclusively on arts, creativity and culture. Through state-of-the-art technology, the mobile app and online platform will alert employees to a range of offers and events across the arts sector including theatre, comedy, music and dance. Read more

Opportunities for Schools and Young People

Spitafields Music's professional development programme

A programme enables musicians and music leaders at the start of their careers to make their first steps in exploring work within learning and community settings. Our year-round Trainee Music Leaders scheme allows three trainees to develop practice first-hand as they take full part in the planning and delivery of our Learning & Participation projects. Read more
Ensemble

A new six-month work-based training programme for young D/deaf and disabled people (aged 17 -26) which will be delivered alongside London's leading drama schools, arts organisations and freelance theatre artists. The artists employed on the programme will receive intensive drama and arts industry training which will all culminate in a performance showcase. Graeae will be happy to receive applications until 13 August. Read more
The Dance Club

A pilot project initiated by Dance Umbrella and created especially for teachers. They are inviting up to six teachers from primary, secondary and alternative provision schools – no dance experience or knowledge necessary – to join us for a series of free events and creative conversations about dance and cultural education. They are also offering you the opportunity to take part in workshops, talks, special events and see some of Dance Umbrella 2015's shows in October. For more information download the document below.
'Take Note', Masterclasses for young people

A programme which will help provide an industry road-map for young people who have an interest in developing musical skills alongside the critical industry 'know-how'. Through a series of free workshops, partners will develop the creative skills of young people while Generator will bring their industry expertise and contacts through a series of masterclasses looking at subjects ranging from 'Developing online fanbases' to 'Engaging with promoters and agents. Read more
Workshop: Membranes, muscles and machines

Join artists Mark Peter Wright and Helena Hunter on a workshop on listening and sound practice. The workshop has been developed in response to Lives on Wire by Eloise Hawser and is open to 16+ participants. Read more
Bronze Arts Award in a Week

In October half-term Fulham Palace are offering anybody between the ages of 11 and 16 the chance to complete their Bronze Arts Award for free. Read more
Friday Tonic with MasterCard - KINETIKA BLOCO (Friday 14 August 2015)

Kinetika Bloco brings together over 100 young musicians and dancers, following two weeks of drumming, dance, steel pan and brass workshops, for a massed performance of Play On. Read more