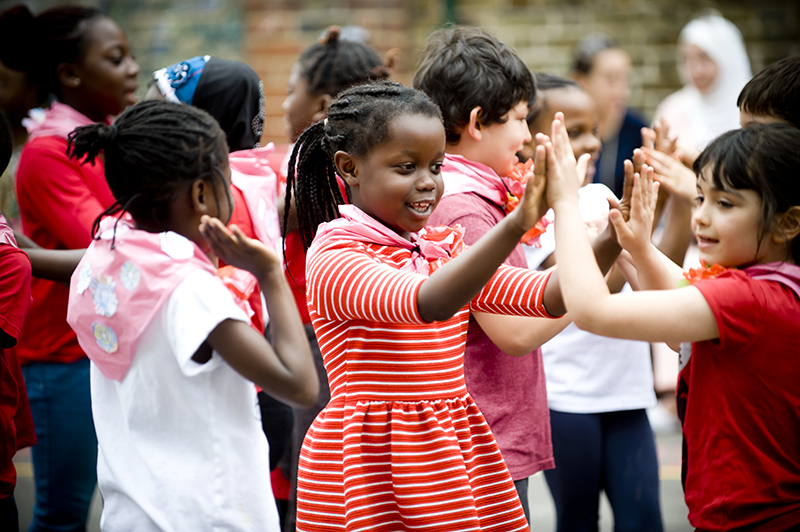 Picture credit: Comber Grove Primary School, photographed by Roger Brown

Imagine this...
You wake up one day and realise that some pretty remarkable and respected types have been busy working away at a report over the past 6 years that provides clear evidence of the value and importance of the arts in education. Not only that, but the evidence stresses the benefits to other curriculum subjects, as well as to the improved future 'life chances' of those individuals fortunate enough to receive a rich diet of arts experiences throughout their young years.
Next, you find yourself invited to the parliamentary launch of 'ImagineNation' - the case for Cultural Learning.
I was thrilled to find myself wandering through the House of Commons last week having never set foot in there before. Even more thrilling was the feeling of excitement and the genuine buzz in the air resonating the message that the arts are about to become a serious game changer in terms of educational value to our youth.
'ImagineNation' kicked-off with an explosively-charged performance from Kinetika Bloco - residents to the Southbank Centre. They are a vibrant group who draw on various cultural and musical heritages to present 'a unique British Carnival sound'. I lost myself in the rhythmically layered 'drum and brass' enough to feel the need to have a discreet toe-tap or two, while Darcey Bussell and Fiona Shaw (both CBEs) looked on with eyes full of delight. Not at my soft shoe shuffling I hasten to add(!) but at the crowd - waiting in anticipation of something big.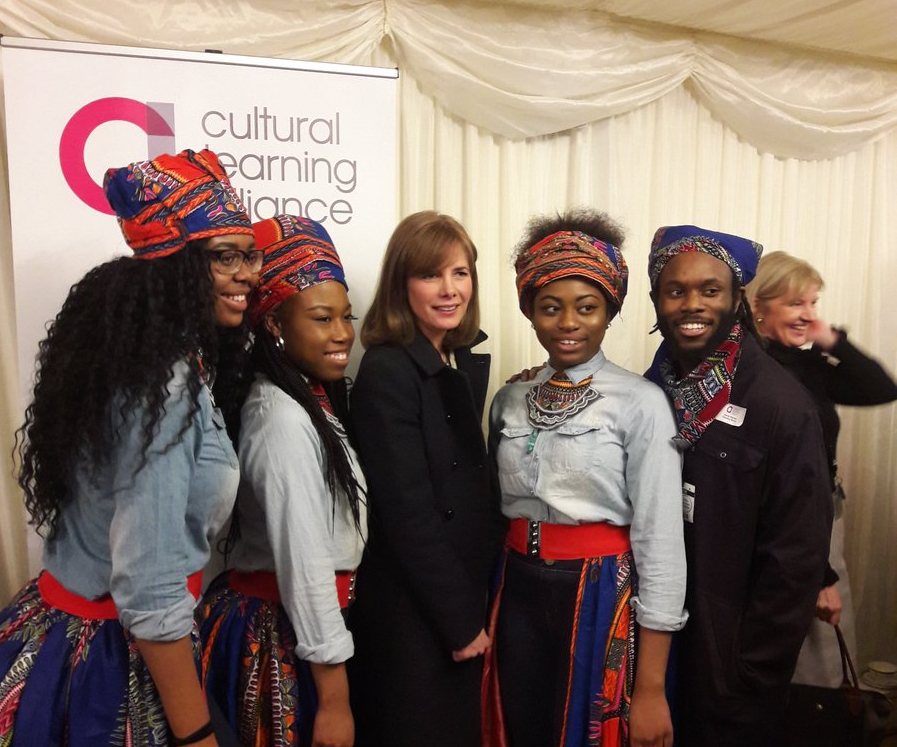 Above: Darcey Bussell with Kinetika Bloco performers. Picture credit: Kinetika Bloco, via Twitter.

The compère for the event was founding member of the Cultural Learning Alliance Steering Group, Sally Bacon OBE, who described the CLA report as nothing short of a love letter. The proceeding speakers included MP Caroline Dinenage, who spoke passionately about the importance of arts in early years education; Matt Hancock, MP for West Suffolk - appointed Minister for State and Culture in July 2016, a position formerly held by Ed Vaizey MP for Didcot & Wantage - both staunch advocates of the arts, who shared their support and genuine belief in the report as a tool to make the most fervent of cynics sit-up and listen; Caleb Femi, the first Young People's Laureate for London, who thanked everyone in attendance as well as those teachers and cultural leaders beyond the banks of the Thames who work so diligently and tirelessly to give the arts a voice and to inspire young people to be creative, and to be different.
The twice Olivier Award winning actress Fiona Shaw gave the most inspiring address of the evening, containing some wonderful anecdotes from her youth, reminiscent of a time from which education in the arts has really moved on – and thankfully so! Could this report make a difference to those establishments that are finding the need to stem the arts on offer? Only time will tell. One thing is for sure - this is going to require a collective approach.
The badge-making activity provided by Bob & Roberta Smith summed up the general consensus in the pavilion that 'all schools should be art schools'. Now for the real challenge – convincing everyone else in a time of serious budget cuts and growing emphasis on EBacc…
Quote of the evening
"Every block of stone has a statue inside it and it is the task of the sculptor to discover it". - Michelangelo
Question of the evening
Are we the sculptors of a new era for arts education?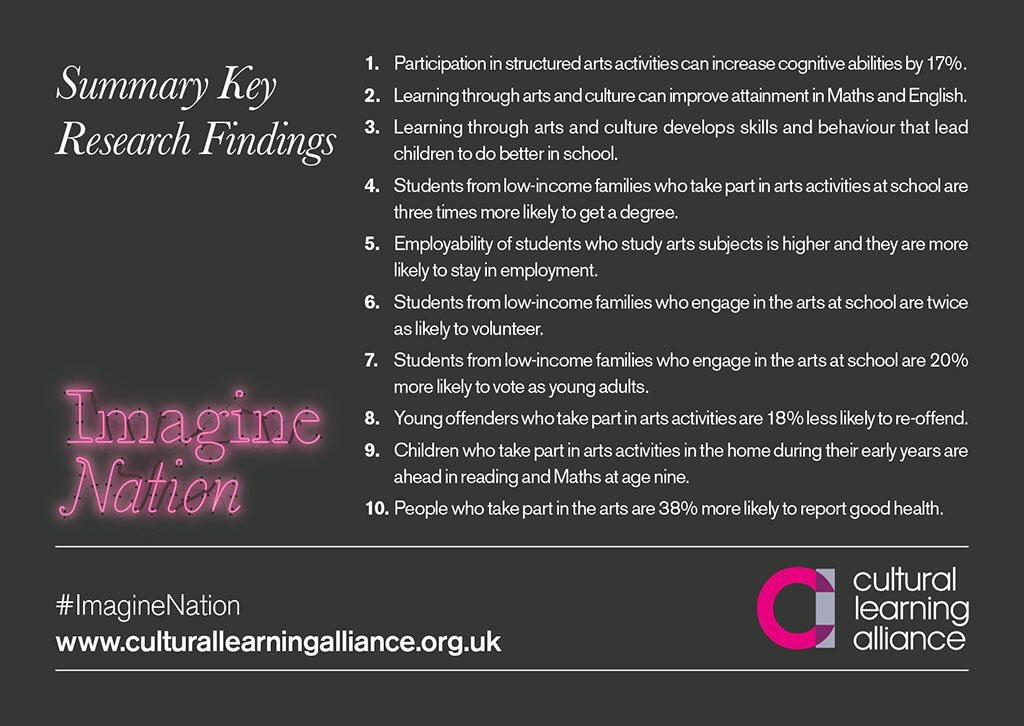 Above: Summary of Key Findings from Imagine Nation report. Picture credit: Cultural Learning Alliance.

---
Andy Thwaite is Head of Arts Faculty at Hurlingham School and a member of our Cultural Learning Community CPD programme.