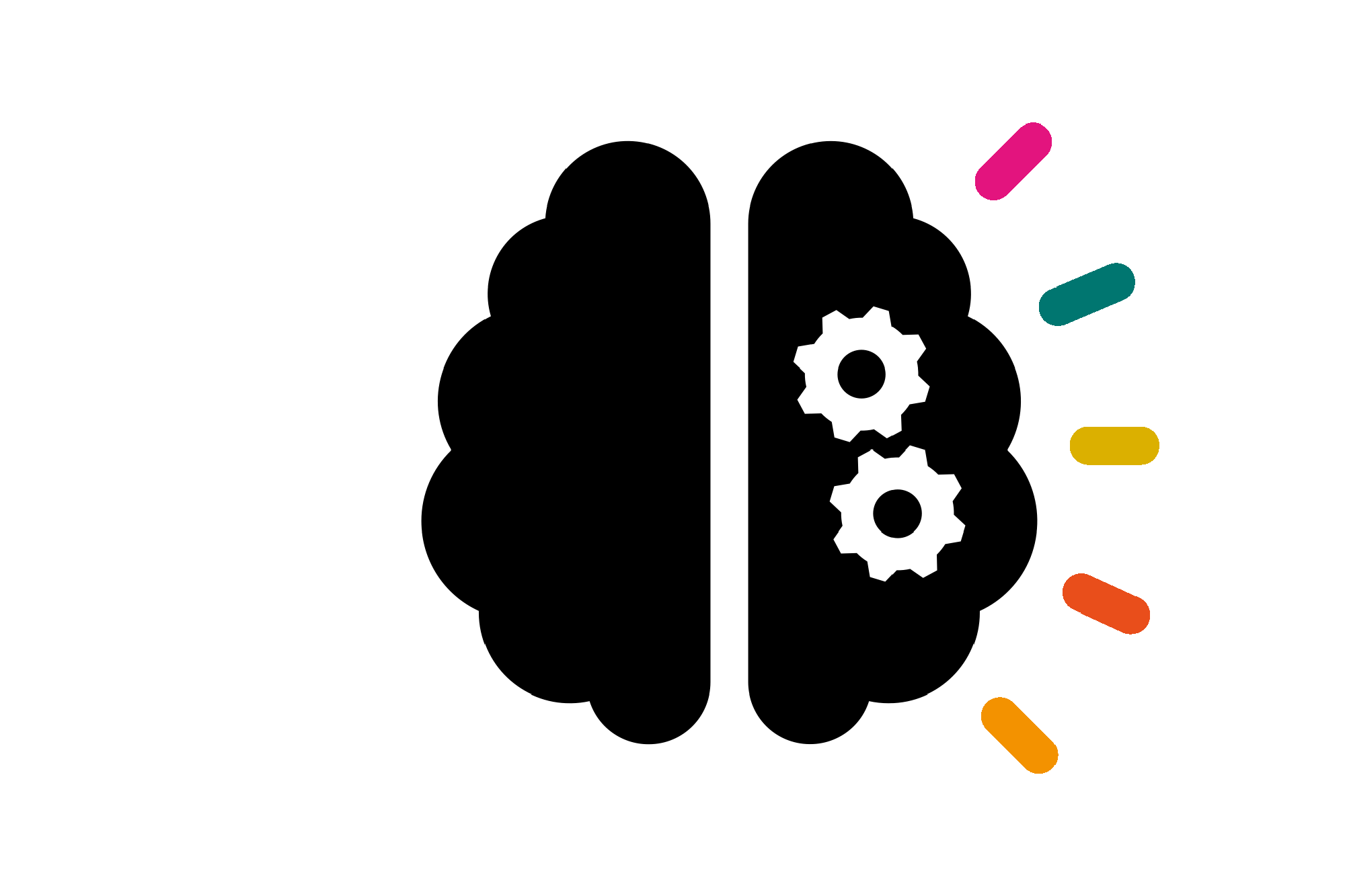 Our Teaching for Creativity resources and Taster Cards released in Summer 2021 focus on encouraging creativity across the curriculum. Like many others, A New Direction believes that creativity is an essential skill that can be taught. Through Teaching for Creativity, we want to support schools and teachers to develop the creativity of their students, whilst also helping to broaden and diversify the curriculum in response to the combined crises currently facing young people.
The pedagogies underpinning this work come from the five Creative Habits of Mind: Imaginative, Inquisitive, Persistent, Collaborative and Disciplined. The habits are drawn from decades of research by Professor Bill Lucas, Professor Guy Claxton and Dr Ellen Spencer, and have now been widely adopted into learning policies across the globe. You can find out more about this work, along with loads more activity ideas, in their book Teaching Creative Thinking: Developing learners who generate ideas and can think critically.


Below are some quick and easy adaptable routines to help you start introducing the habits to students. Once you've tried them out as starters or warm-ups, have a go at embedding them in your teaching. And don't forget – they can work with any subject, not just the arts!
The suggestions below are best suited to KS2 and upwards but could also be adapted for younger students with extra support. Lots of them can also be done remotely via video communication software.
1. Being Imaginative
(Sub-habits: Playing with Possibilities, Making Connections, Using Intuition)
This habit is all about encouraging students to think of new solutions to problems and building their confidence to express themselves in interesting ways. They could do this by linking existing knowledge and ideas together or experimenting and taking creative risks.
Introduce a new topic to students using the sentence frame 'What if…?'. It could be a topic you're going to study, one from the news, or just something that you think they will find interesting. Ensure that students are given the freedom to think and discuss. For example, if you are studying the Arctic:
What if…all the ice in the Arctic melted?
Or, if your class are interested in football:
What if…footballers were not paid wages?
You could do a similar activity but starting with a picture instead, revealing it bit by bit using the Zoom In method or See – Think – Wonder.
Want to go further?
2. Being Inquisitive
(Sub-habits: Wondering & Questioning, Exploring & Investigating, Challenging Assumptions)
This goes beyond asking questions and developing curiosity – students should be encouraged to back up their conclusions with evidence and try to think for different perspectives.
Practice questioning by challenging students to ask questions of inanimate objects. This can be connected to a theme if needed, and you can see a great example of this in the activity CPD video for one of our Teaching for Creativity resources: What are the links between colonialism & the environment?. The Think-Puzzle-Explore format is also a great way to kickstart a new topic and get students linking what they already know and what they want to find out.
When students are coming to conclusions and finding answers to the questions they posed, get into the habit of saying: "What makes you say that?" as often as you can. It can be thrown in easily to class discussions no matter the lesson. Hopefully, the more you say it, the students will naturally start making the leap to explaining their conclusions. Once you've found out answers to the questions or have come to the end of a topic, use the frame: "I used to think…now I think…" to reflect on how assumptions have been challenged and link to their prior knowledge.
Want to go further?
3. Being Persistent
(Sub-habits: Daring to be Different, Sticking with Difficulty, Tolerating Uncertainty)
Students should be encouraged to take risks in their thinking, keep going with tricky and difficult tasks, and work in a new or unstructured way. It is closely related to the 'Growth Mindset' – coined by Dweck and a familiar concept in many classrooms – with a focus on reflecting on the learning and reframing challenges.
Provide an event or issue to students and ask them to react to it from the point of view of one of the 'characters' involved. Use the Circle of Viewpoints structure to explain who the viewpoint is from, summarise what it is, and if there any concerns or questions from that viewpoint. Different students could take on different characters. Scenarios involving characters from books and films, or historical figures would work well. You could even ask students to do some hot-seating.
In general, if students get stuck or have a question, encourage them to use 3 Before Me. Questions are good and are to be encouraged, but can they find answers themselves from other sources other than the teacher?
Want to go further?
Use the 'Gonsalves method' for role play, as outlined in our Teaching for Creativity resource: Speeches that changed the world.
Use Tug-of-War to better understand a dilemma and the 'pull' of arguments or issues.
4. Being Collaborative
(Sub-habits: Cooperating Appropriately, Giving and Receiving Feedback, Sharing the Product)
Students are likely very used to working together in teams, but this is a skill that can be developed. Co-operating is key, as is making valid contributions to a team. Presenting or publishing work and being able to critique peer's work is also part of this habit.
Pose an idea, question or problem to students and ask them to record their thoughts silently on a large piece of paper in a group. Ask all students to write on the same piece of paper and encourage them to respond to the thoughts of others. This is called Chalk Talk – not only is it a great way of visualising group discussions, but it also helps students make links from other's perspectives.
Questions can be a way to 'show what you know' before finding out answers, e.g. 'How does the human eye see?'; ways to explore topics, e.g. 'What was life like for children in Roman times?' and 'What questions would you like to ask Mary Seacole?'; find out personal opinions, e.g. 'What are you passionate about'; or even set classroom expectations, e.g. 'What does learning look like?'.
For a group discussion, try using the The Microlab Protocol framework which supports active listening and participation from everyone. This is like an extended version of think-pair-share – building in thinking time and structuring so everyone has a chance to speak.
Try to incorporate opportunities for peer assessment and feedback into lessons as much as possible. This can be at the start of a lesson looking back at previous work, as well as at the end. You might want to provide sentence starters or make it anonymous to being with. It could be as simple as one thing they like and one way to take it further. Remind students all feedback doesn't always need to be actioned!
Want to go further?
5. Being Disciplined
(Sub-habits: Crafting & Improving, Developing Techniques, Reflecting Critically)
Students should be encouraged to value progress and develop their skills while practicing and adapting their methods and evaluating their own performance. You will want to start re-working and re-drafting outcomes to address feedback and start to tackle hard parts of ideas or tasks.
Provide students with an idea (they could generate their own based on a theme or you could provide one). Ask the students to complete Compass Points, answering the prompts:
What do they Need to find out?
What Excites them?
What are the next Steps / your Suggestions?' (or 'What is their Stance?')
and
What is Worrisome?'
Use 3-2-1-Bridge at the start and end of projects, asking students to record: 3 words, 2 questions and 1 metaphor or simile on the topic. They do the same at the end, and then work out how their initial thinking is connected to the new response or how it has changed (this is the bridge part!)
Want to go further?
There are further activity ideas for each habit in our Taster Cards – free to download here.
Our set of Teaching for Creativity resources are also free to download and come with accompanying CPD videos. Focused on broadening the curriculum, there are a range of topics covered including RSE, the climate crisis and Black British history. Each one draws on London's rich cultural sector and is underpinned by the five Creative Habits of Mind.
For even more ideas, check out Thomas Tallis School's Habits Pedagogy Wheel and suggested activities and Arts Council's new creative hub for educators Creativity Exchange. You can also find more examples of visible learning thinking routines on the Thinking Pathways site.
---
Where next?