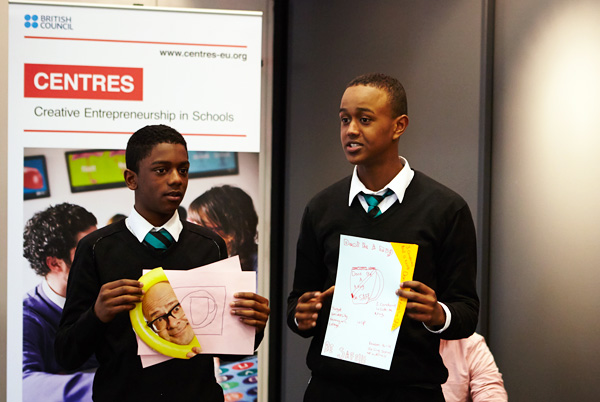 (Photograph: Simon Way)
Ambition – a strong desire to do or achieve something (Oxford English Dictionary definition):

'What is your ambition?' was one of the questions posed at a workshop to secondary school students at the recent AND Centres Creative Industries Day. Two-thirds of the responses were to be rich - to become a millionaire. Understandably, this was a social enterprise event and students knew that money and profit were part and parcel of business, but I wondered if being rich is a real ambition that young people aim for.
Recently The Times published its annual Rich List with more self-made millionaires on the list than before, who claim that if you work hard you too can be on the list one day, but this is easier said than done. In a time when incomes are being squeezed and cuts are being felt across the country, starting and running a successful business is becoming more and more difficult, surely being profitable should not be the only goal? (I say this through gritted teeth as a trainee accountant).
In these times we should encourage the social enterprise model in particular within the creative industries. A social enterprise focuses primarily on improving the local community and environment while profits are secondary. Encouraging people to do the greater good is a hard sell, let alone businesses, but we should encourage it.
As the workshop progressed, I was pleasantly surprised to hear the students mention their projects, which involved organising a music event involving the local community. Maybe there is hope - maybe I misjudged the young people (like so many do), maybe there is a brighter future and we can all sleep better at night knowing we have done right.
As we moved onto the next workshop, focusing on marketing, the brief was to design and retail a product. One of the groups presented a multifunctional umbrella which could store your headphones amongst other things, it looked good, I thought I could do with that, but then came the price... £40 (shock, and not just from me but from fellow students) well, this was a social enterprise workshop and we can't have everything we want, except ambition.

Find out more about the CENTRES (Creative Enterprise in Schools) project