Work with us
Current vacanies and opportunities to work with us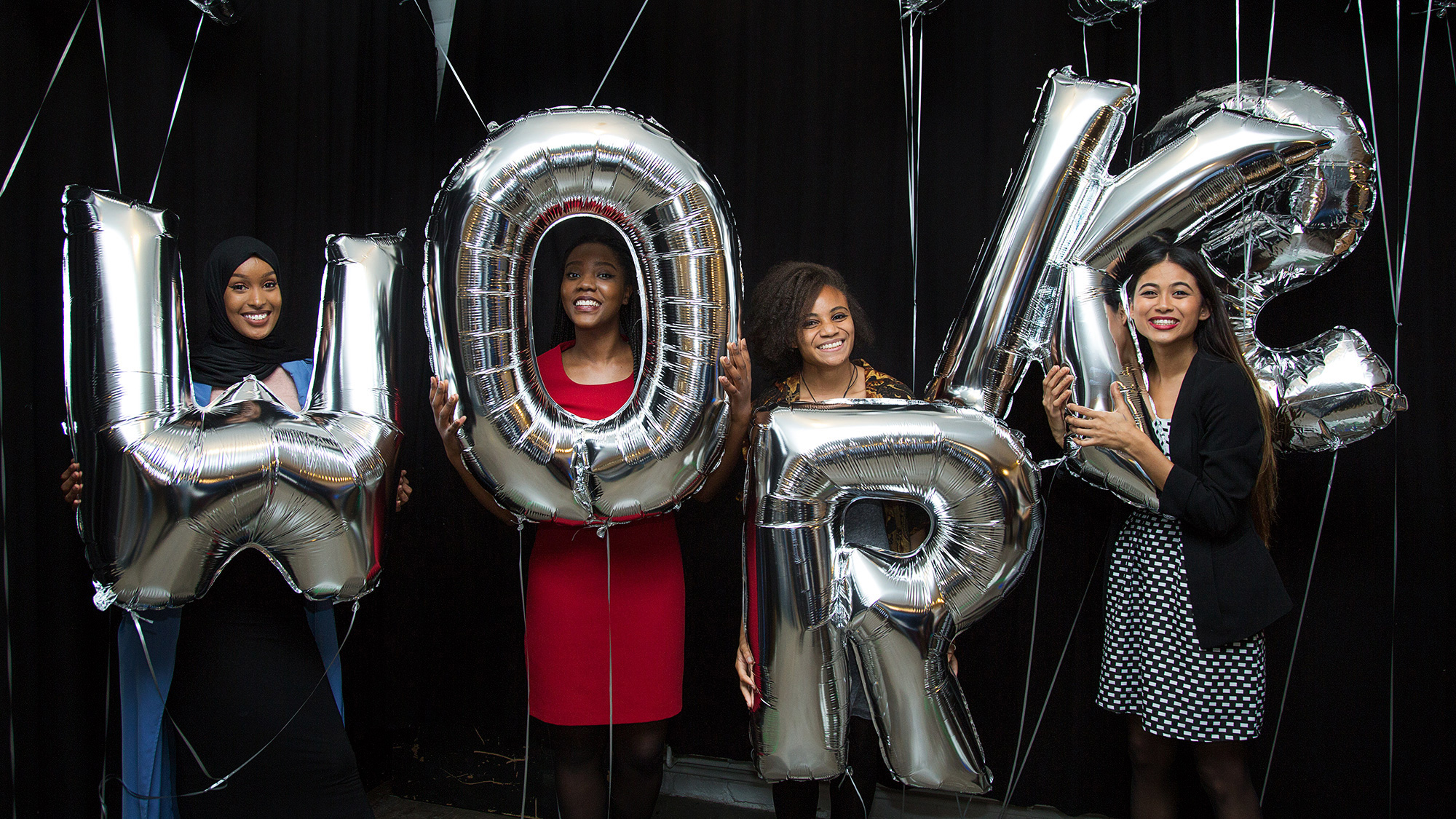 Who are we?
A New Direction is an award winning non-profit organisation working to enhance the capacity and agency of children and young people in London to own their creativity, shape culture, and achieve their creative potential.
We're a small tight-knit organisation based in the City, located within walking distance of Old Street, Moorgate and Liverpool Street stations.
Who are we looking for?
We're looking for people who are passionate about supporting the capacity of all children and young people to shape culture and be creative.
Specific details about what skills, qualities and experience we are looking for in each role is always included in the person specification.


---
We're currently recruiting for the following opportunities
Communications Manager (Employment and Skills)

Hours: Full time (35 hours per week)

Contract: 12 months, fixed-term

Reporting to: Senior Relationship Manager

Salary band: £33,000 - £39,000 dependant on experience

We are looking for a Communications Manager to lead and develop a communications strategy focusing on A New Direction's Employment and Skills work, including our flagship creative employment programmes Create Jobs and Good Growth Hub.

About the role


We are looking for a dynamic, enthusiastic and hands-on individual who demonstrates initiative and will contribute to our employment and skills strategy, aligning experiences and opportunities that meet skills gaps and alternative pathways for employers and young people alike.

We want to find ways to tell our story most effectively, make connections, build networks, raise our profile and build our reputation with partners, funders, as well as our audience of creative young people looking for work, training and opportunities.

We need someone with strong B2B, charity or creative sector communications experience, who is values driven, identifies with our ethos, and can work collaboratively within a small and busy programme team who are delivering complex programmes with multiple stakeholders, partners and funders.

Line managed within the Employment Programme team, the post-holder will need to collaborate with communications and programme colleagues across the organisation, connecting and planning within the wider context of the charity's work.

Application deadline: 10am on Monday 26th July 2021

Facilities and Resources Manager

Hours: Full time (35 hours per week)

Contract: 12 months, fixed-term

Reporting to: Business and Operations Director

Salary band: £33,000 - £39,000 dependant on experience

We are looking for an enterprising and strategic individual with demonstrable experience of managing office and event spaces, who can help unlock the great potential of A New Direction's two amazing sites: our Worship Street Office and the Good Growth Hub.

About the role


This new post will be responsible for ensuring that both sites are managed efficiently and effectively to create inclusive spaces for both our team and stakeholders that align with our values, helps us work towards our vision and mission, and maximises the social and commercial values that both sites present. This role will hold the internal systems and procedures required to ensure smooth internal and external delivery, and will contribute to a financial model connected to both sites.

You will be highly organised and a clear communicator who enjoys working in a team and with people. You will have an appetite for problem solving and enjoy working in complex environments while developing and maintaining systems and procedures to help us manage our venues.

The role will suit an individual who enjoys improving systems and procedures and who has experience of managing venues hosting tenants and visitors. The role will require business and planning experience as you will interface with landlords and management companies, venue contractors and suppliers, local government, and external partners and clients and local communities.

The Facilities and Resources Manager role will play a key role in holding and managing our return to work. Since March 2020 we have worked from home due to the COVID-19 pandemic. As lockdown eases, the Facilities and Resources Manager will support a transition phase, probably involving a combination of hybrid and agile working and, when possible, public events.

The Facilities and Resources Manager will work within our Core Team which holds responsibility for corporate functions including finance, communications, operations, fundraising, and development.

Application deadline: 10am on Monday 26 July 2021

Join our Young Challenge Group

A New Direction is recruiting 15 young Londoners to join our Young Challenge Group and help support the next phase of our local partnerships work.

The Young Challenge Group can provide opportunities to:

Gain experience of the creative and cultural sector
Advise cultural organisations on what young Londoners need and share your ideas about what matters to you
Make a real difference to the creative and cultural opportunities for young people in London
Develop your team working, planning, presentation, and networking skills
Meet other creative young Londoners and work with industry professionals

There will also be opportunities to be involved with other aspects of A New Direction's work, and members aged 21+ will be encouraged to take up mentoring opportunities within the group. Travel expenses are available and members will also be compensated financially for their time.

What role will the Young Challenge Group play?

The Young Challenge Group will work with us on the next stage of our local partnership programme by advising A New Direction on what we can do to support culture and creativity. The group will help us understand what's working well and ensure that the voices of young Londoners are heard.

The Young Challenge Group will help us advocate for change at every level of society, from local projects to London-wide programmes, and lead the way as we continue our recovery from the Covid-19 pandemic. In return, we will listen to and amplify your voice, give you a space to connect with other young creative Londoners, and provide opportunities to be involved in London-wide culture and creativity.

The Young Challenge Group is a year-long commitment encompassing six meetings from September 2021 to July 2022. Travel expenses are available, and members will be compensated financially for their time. You must be aged between 16 and 24 and live in London to apply. If you are under 18 you must receive consent from your parent/guardian before you can participate.

DOWNLOAD THE FULL ROLE DESCRIPTION

How to apply

If you'd like to be a part of the Young Challenge Group, please submit the online application form by 5pm on Monday 16 August 2021. We'll let you know the outcome of your application by Wednesday 23 August.

A New Direction are committed to our opportunities being accessible to all young Londoners. If you have any access requirements or need the application form in a different format, please get in touch with Jack on jack.redfern@anewdirection.org.uk.
---
---
Applying for a role at A New Direction
For any questions please email recruitment@anewdirection.org.uk
A New Direction is committed to equal opportunities and values diversity in its workforce. We're committed to making reasonable adjustments in the recruitment process. There is space to tell us about any access requirements on the application form and we will always do our best to make any reasonable adjustments. If you need any of the application documents in a different format or need support with your application, please get in touch or call on 0207 608 2132
A New Direction is proud to be a London Living Wage employer.
---
Are you a young Londoner looking for work or training opportunities in the creative industries?
Create Jobs is our employability programme for young Londoners. As well as the vacancies at A New Direction you can find more vacancies from across the creative and cultural sector, training programmes and other great opportunities on the Create Jobs website.