Let's Create arts packs
A New Direction is coordinating the delivery of Let's Create packs in London as part of a national Arts Council initiative to ensure children can stay creative while away from school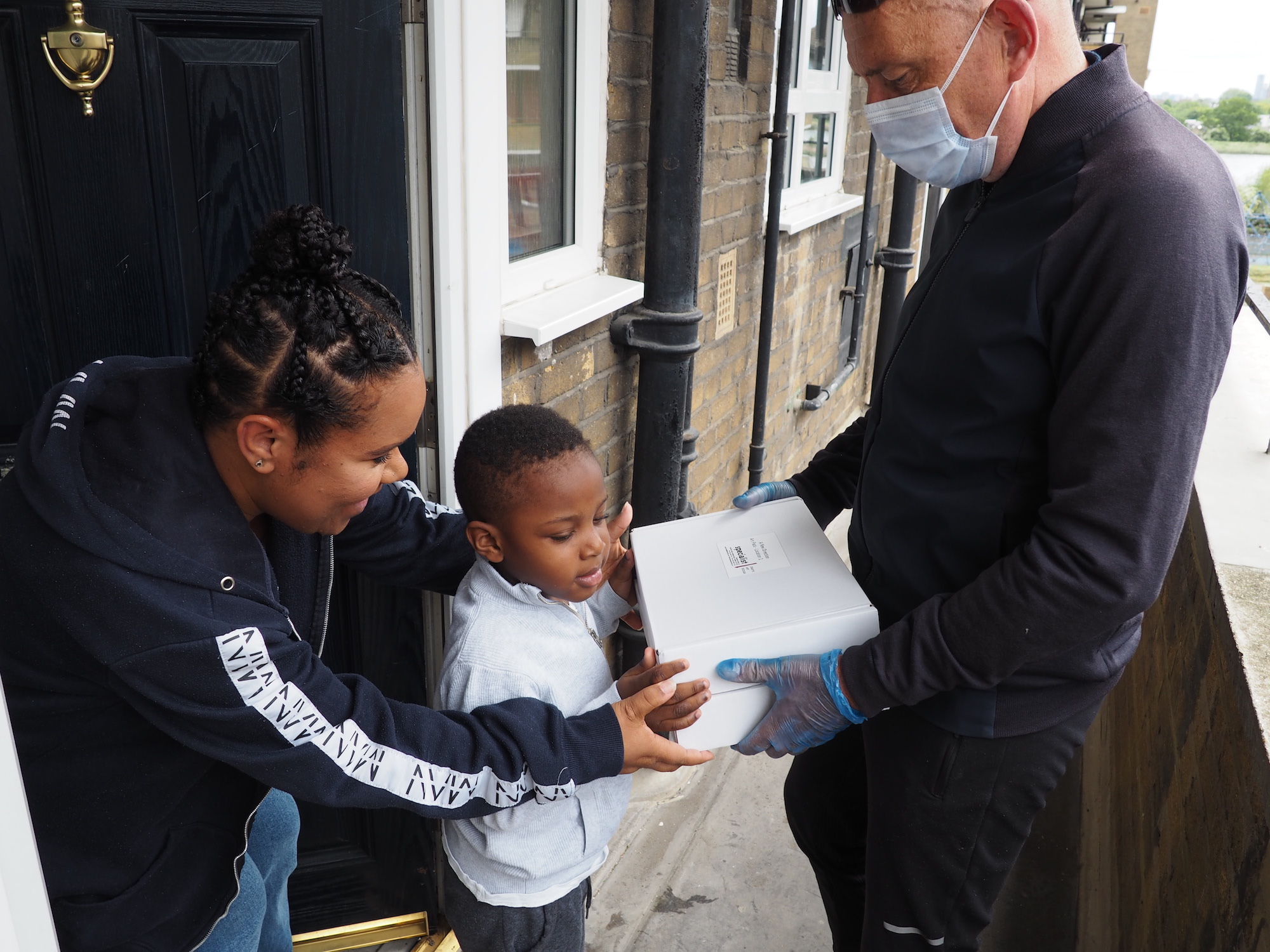 Launched in response to Coronavirus, A New Direction has partnered with Crafts Council and Mayors Fund for London to assemble and deliver thousands of Let's Create arts packs to children across London.
The packs aim to keep children and young people engaged and creative during the Covid-19 lockdown, and ensure that children don't miss out on the health, wellbeing, and educational benefits of creativity while away from school.
The packs include high-quality arts materials such as paints, pens and paper, along with learning resources and activities for children to try out at home. Arts and textiles teacher Andria Zafirakou, winner of the 2018 Global Teacher Prize, has created a resource for the packs which you can download here.


Where are packs being delivered?

To distribute the Let's Create packs across London, A New Direction is working with Kitchen Social – a food provision programme run by Mayor's Fund for London – alongside other local partners including Specialist Crafts, Berkley Homes, Hobbycraft and Camden Town Brewery who are generously providing supplies, and helping with assembly and logistics.

Following a successful pilot phase which saw 300 packs delivered across Camden, Islington, and Hackney, A New Direction is now working towards distributing up to a further 6,500 packs to young people accessing Kitchen Social's food banks on a regular basis.

While our ambition is to grow the scheme over the summer, we are currently prioritising families already accessing food services via Kitchen Social to ensure packs are delivered to those most in need. We are working to ensure packs are delivered to Kitchen Social sites as quickly as possible, however we are unable to share details of delivery dates and locations.

One small child didn't want to wait until she got home – she told staff 'I want to start drawing now!' Her dad told us that she wants to draw all the time and that it was amazing to get such lovely stuff. Another child told us 'everything is in this box'
- Islington Play Association (one of the delivery sites)


How can I support this project?

Project partner Crafts Council have recently launched a fundraising campaign with the aim of raising £100,000 this summer to distribute a further 10,000 packs across the country.

Text CRAFT to 70085 to donate £10 or visit their webiste to donate online.
---
---
Let's Create packs are being distributed as part of a national effort orchestrated by Arts Council England, with over 25,000 packs being distributed across the country through Arts Council England's Bridge organisations and their local partners.
Arts Council England has been able to fund the Let's Create packs thanks to the National Lottery. Crafts Council and Art Fund have provided additional support.