Generation Culture
This year we will be asking schools to come together, share knowledge and help each other take practical steps to improve the creative and cultural education offer for children and young people in receipt of Pupil Premium.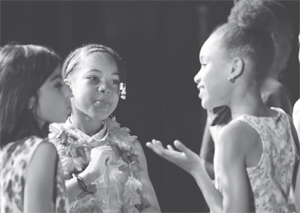 We know that teachers and school leaders believe in the power of cultural education. We know the teachers who beg and borrow (and pay themselves) so that children can visit museums and theatres and concerts. We have schools across London committing to Artsmark; delivering a broad range of GCSEs in arts and culture; supporting young people to explore their own culture and learn about the culture of others while nurturing creativity.
So now we want to hear from you!
Generation Culture is all about teachers coming together to:
Share the ways you're using Pupil Premium to enhance cultural education in your school

Tell us about your success stories and what has worked for you

Discuss best approaches

Ultimately we hope to build a body of knowledge and best practice which will inform future learnings on how Pupil Premium can be utilised to enable more of students to access a great cultural education.
So what's next?
If your school would be interested in sharing your work as part of Generation Culture, please complete this short survey (it shouldn't take any longer than 5 minutes).
If would like to find out more, please email: info@anewdirection.org.uk
Case studies
We have put together a series of case studies from schools already using their Pupil Premium funding to enhance their cultural offer - you can read these here.
Taking in previous winners of the Pupil Premium awards, ranging from the smallest of primary schools to the largest of secondary schools, the case studies highlight not only how Pupil Premium money can be effectively utilised to enhance students' cultural education, but also how using funding in this way can pave the way to greater achievement in other areas of the curriculum.
---