Beneath the Hood
A pack including a poignant film portrait of students at a PRU, poetry cards and a resource guide for similar projects.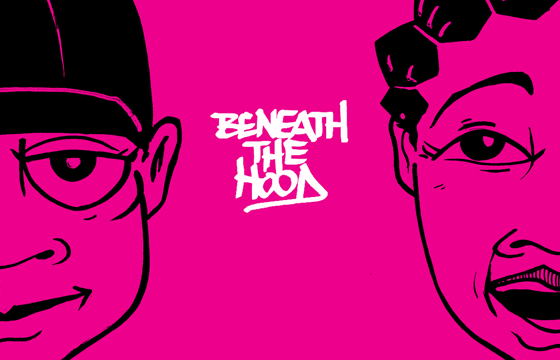 A partnership project with Daniel House Pupil Referral Unit and Eelyn Lee. Films by Eelyn Lee Productions and Resource Guide by Paul Howard, 2005
Beneath the Hood is a film about the students of a Pupil Referral Unit (PRU) in East London, accompanied by poetry cards produced by the students, and a resource guide for education professionals to create similar work in schools.
Through a year-long partnership in 2003/4 between Eelyn Lee and Daniel House PRU, a portrait of the school and its pupils was developed through the creative practices of poetry, rap, performance, the development of characters and film. In the 52 minute film Beneath the Hood, we see how these creative practices provide a tool for self expression and a range of new creative learning skills.
We gain greater understanding of the education of excluded young people and the value of creative professionals working in partnership with schools over a sustained period. In the 16 minute Revisited film we learn how the experience has contributed to the learning and development of the young people, the teachers and creative practitioners.
The Resource Guide contains activity ideas for teachers who are interested in exploring similar themes in Beneath the Hood project, such as identity, cultural background, learning styles and personal development.