Young People Taking the Lead
A case study examining creative projects in four London schools which supported students to steer change in their schools.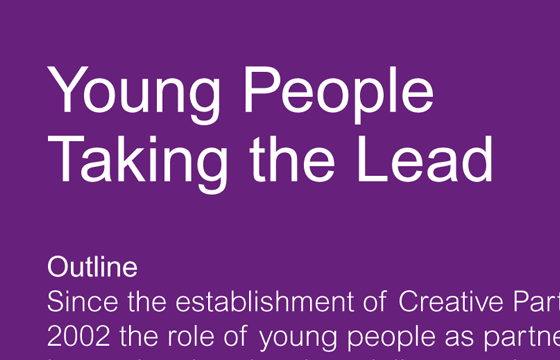 By Hannah Wilmot, 2008.
This essay examines two projects in four schools in East and South London that supported groups of students to steer an element of structural or functional change in their schools.
Each project developed pupils' team working, leadership skills, communication skills, critical and creative thinking, reflection and evaluation. Conditions for effective youth participation in schools are offered in the conclusion.