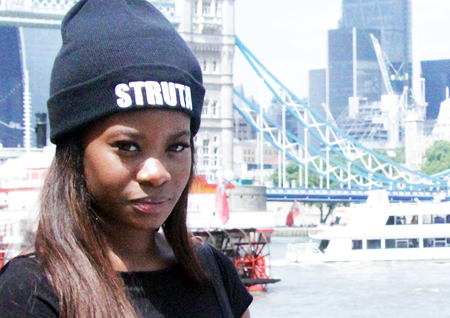 On 19 January, A New Direction held a reception for 200 of our key stakeholders at the House of Lords. We were privileged enough to welcome a wide array of people and the event proved to be a perfect platform for idea sharing which will hopefully lead to many exciting things moving forward. It also gave us a great opportunity to launch our new publication 'London and The Power of a Creative Childhood'.

It was clear that all of the delegates who attended cared passionately about creative and cultural education. In addition to leading figures from the arts, culture and education sectors, along with Lords and other members of the House we were also delighted to welcome a group of young people – all of whom had previously participated in one of our programmes.

One of these young people was Nadine Davis, a previous participant in the Creativity Works: Fashion programme. It was important to us that young people such as Nadine were in attendance as they have first-hand experience of the struggles facing young people trying to enter into creative employment. The event provided a unique opportunity for them to talk to people in a one-on-one setting who have the power and influence to help in some way.

We asked Nadine how she found the experience:

"I enjoyed attending the House of Lords event, it was really enjoyable and made me feel confident that there are people who genuinely care about the importance of creativity and the potential it adds to a child's future.

As a young person keen to build career within the industry, it was great hearing all of the speeches, especially Maggie Atkinson's who stated that it is all of our responsibility to make London the best city in the world to have a creative childhood, which really inspired me to think about what I can do to encourage and support other young people in my area.

The event was very worthwhile as we were able to meet high level professionals, who were so inspiring and gave us great advice and listened to our opinions on how more can be done to make the industry equal, diverse and approachable. I would feel honoured to attend more events like this as it really inspired me to do my part and have a say."

You can find out more about Creativity Works: Fashion (the programme Nadine took part in) here and you can download a digital copy of 'London and The Power of a Creative Childhood here.