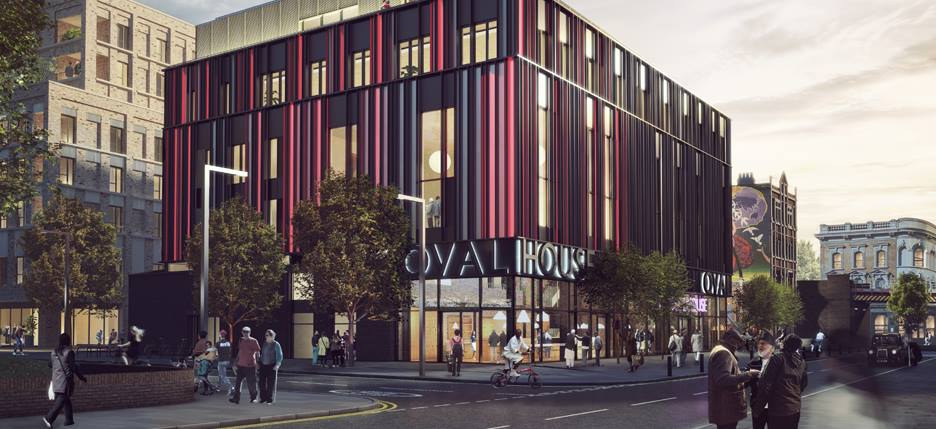 The Ovalhouse Cultural Educational Challenge (CEC) is working to bring art to the lives of young Londoners. Recent figures show that the arts are still mainly populated by the middle and upper classes, while many working class young people have no way of accessing creative spaces, meaning they miss out on opportunities to express themselves and explore their own creative ability. Art is not just for those who come from a certain background, art should be the thing that unifies us through creativity and the sharing of ideas. I believe that education comes in many forms, which is why I'm so excited to be a part of the Ovalhouse CEC.
The CEC has a variety of opportunities for young people of all ages to explore the arts - including theatre, dance and photography. So far we've run open workshops to give young people an opportunity to either spend time doing something creative that they love, or to try something completely new to them.
In the drama workshops that I have co-facilitated with Yolanda Mercy, there has been a real feeling of excitement. It's amazing to see young people exposed to art in a way that allows them to explore without any pressure, but with just the right amount of structure and guidance to make sure each young person takes something away from the workshop.
We've worked with a variety of young people and allowed them to play with the idea of theatre – exploring ideas beyond acting to encourage them to think about theatre through a wider lens. Where do these words come from? How would you like that person to say that line? Where should they stand? What should the stage look like? What do you want that prop to be? In doing this we're hoping to help the participants understand that there are many ways to be creative and by trying new things they can work out which things work best for them.
We've also begun recruiting for our Young Associates - a new youth steering group representing Ovalhouse and promoting the positive image of London's young people. This recruitment process is very different from the open workshops as the young people need to be at a point where they are ready for this role. However, we still aim to provide every applicant with an experience which will help them feel closer to creativity.
During this recruitment process we took a group to see 'The Curious Incident of the Dog in the Nighttime'. For many, this was a completely new experience for them as tickets for these types of shows are often too expensive. It was brilliant to give these young people the chance to see a full-scale production with a huge budget. I believe the opportunity to be a Young Associate will not only be a brilliant opportunity to further the successful applicants' artistic development, but also a way of helping them see the potential they hold.
The biggest challenge so far has been making sure that we are reaching as many young people as possible, but the project is working hard to address this. It feels like much has been accomplished already, and I cannot wait to see how the project and the participants develop.