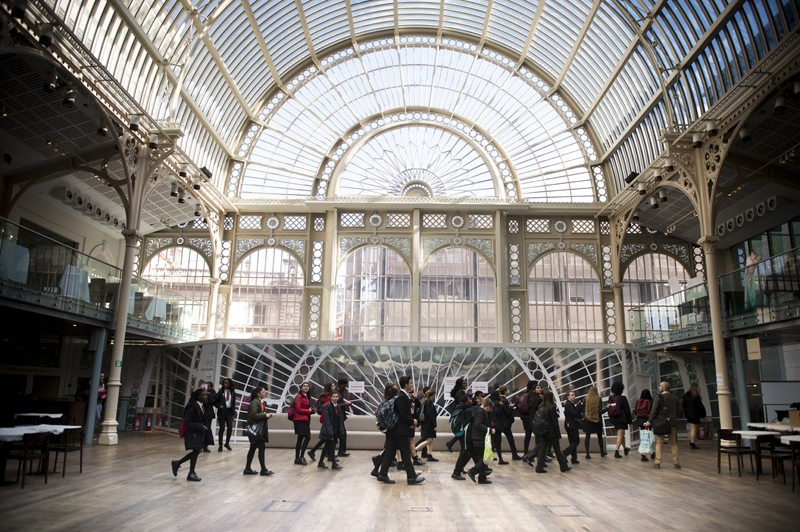 Delivering Arts Award through engagement with museum collections is a growing area, especially with primary schools & families. Planning for this is, as all those involved know only too well, critical. This Case Study Guide has been designed to help museums, through a series of key questions, to choose which approach to take. These are accompanied by a series of top tips & a set of related museum case studies.
Created in consultation with six museums, the London Museum Development team and Trinity, the Guide draws each museum's experiences of making their own resources and using the A New Direction Discover resource. Through their insights, it has been possible to identify key factors to consider when deciding the best route for your organisation.
The museums consulted were Bruce Castle Museum, Jewish Museum & Valence House Museum who used the A New Direction resource, and the Garden Museum, Headstone Manor & Museum and Lauderdale House who created their own.
The Guide has four sections, designed for use either as a tool for group work or desk-based planning, the sections are:
Five Factors to help you choose whether to design a resource or use one 'off the shelf'

Five Tips to help you make your own

Five Tips to help you get the most out of the A New Direction 'off the shelf' Discover resource

Five Case Studies to illustrate resources in action
What next
The Guide will be the key ingredients for a practical session A New Direction is running on 16 October at the Garden Museum. This free workshop will help participants to either create a bespoke Arts Award resource or plan how they can use an existing one in their museum.
Working as a peer network, with the added support of Arts Award specialists to guide and critique, this workshop will equip you with an applied knowledge and understanding of how to use the Award as a framework for learning with children & families.
Places are limited, but all are very welcome - click here to book your free place.
Any questions please contact Louise Barnell (Programmes Manager, A New Direction): louise.barnell@anewdirection.org.uk, 07725767851