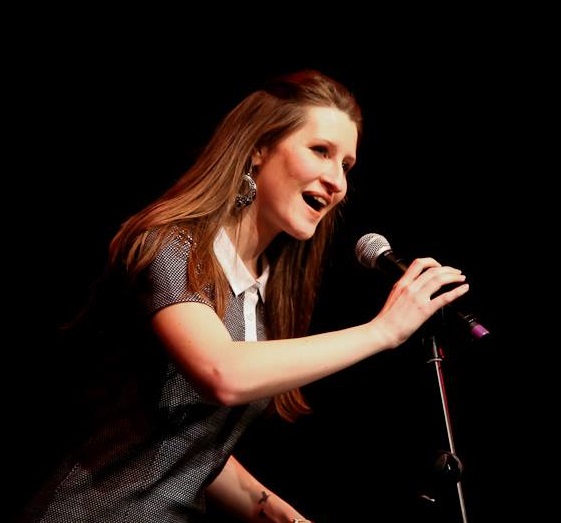 The Young Poet Laureate for London is a Spread the Word programme supported by The Legacy List, the independent charity for Queen Elizabeth Olympic Park. Acting as a voice for young Londoners, Aisling will provide comment and reflections on current events across the capital throughout the coming year, as well as working with communities and London based organisations to inspire and inform through poetry.

Aisling follows in the footsteps of Warsan Shire, who was appointed the first ever Young Poet Laureate for London last year, as part of the Spoke programme - a commission by Queen Elizabeth Olympic Park through London Legacy Development Corporation, and managed by A New Direction. Warsan benefited from a whirlwind year of commissions and development opportunities, and was recently named as author of one of the '50 great modern love poems of the last 50 years' for her acclaimed work For women who are 'difficult' to love.
Aisling was selected from a shortlist of six young poets aged 18-25 by a high profile panel, including professional poets Nick Makoha and Jacob Sam La Rose.
Claire Gevaux, Head of Creative Programmes, The Legacy List said: "Aisling showed an incredible spark of creativity, shedding unique light on what it means to be a young Londoner. We're looking forward to welcoming her to Queen Elizabeth Olympic Park for a residency later in the year, further enhancing the array of poetry that is integral to the fabric of the Park. The Young Poet Laureate for London is just one strand of our ambitious plan for arts and culture, cementing east London's reputation as the capital's thriving cultural district."
Sue Lawther, Director, Spread the Word said: "This year's search for the Young Poet Laureate for London has provided a brilliant focus for talented young people. We've been bowled over by the standard of applications and I can tell you, the decision was not an easy one. The commitment of everyone involved has been astonishing – from the poets themselves who went through a rigorous development and selection process, to the judging panel who have so diligently and thoughtfully overseen this competition. We're immensely proud of all six shortlisted candidates; we can't wait to see what the future holds for all of them, and especially Aisling."
Aisling Fahey said: "I am absolutely elated to have been entrusted with the role of Young Poet Laureate for London. This next year is going to be filled with poetry, self-development and important conversations with Londoners and I cannot wait to get started."
Following her appointment, Aisling will undertake a series of commissions in the coming year, including residencies in Queen Elizabeth Olympic Park and the Free Word Centre.
A New Direction wishes Aisling all the best for her year as Young Poet Laureate for London!
Follow her year at: #YPLLondon / @_AislingF