Heritage, partnerships and student voice
Explore some of London Transport Museum's iconic collection and learn how physical objects can enhance your students' experience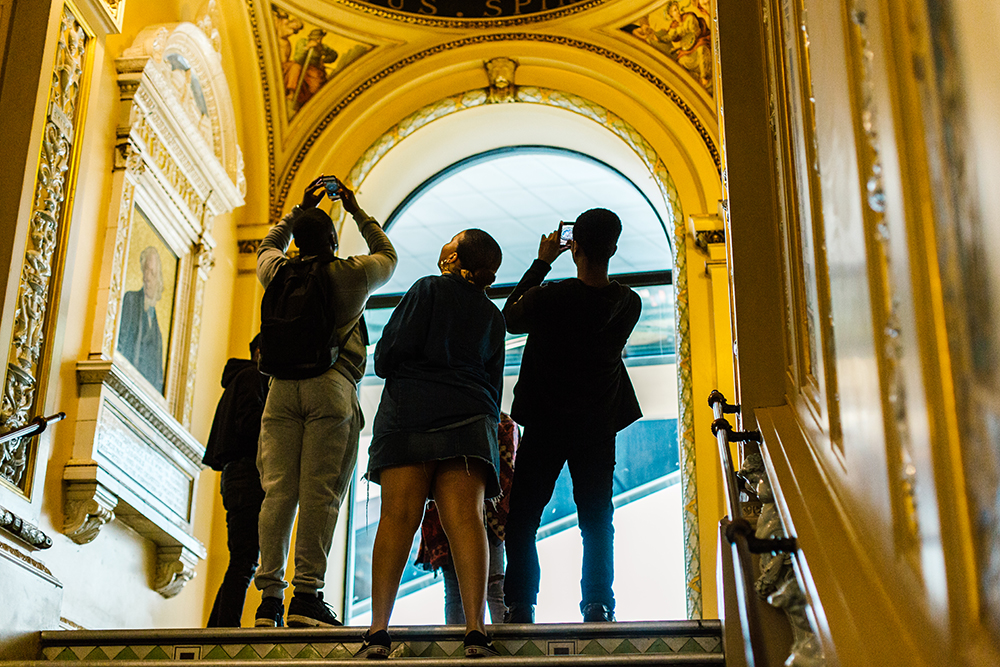 Date, time & location
Monday 20 May, 10am – 4:30pm
London Transport Museum, Covent Garden Piazza, London, WC2E 7BB
Click here to book your free place
About the INSET
This INSET Day will be co-delivered by London Transport Museum and one of our wonderful Artsmark Partner schools, Soho Parish Primary School. You'll have the chance to explore some of London Transport Museum's iconic collection, get hands on with pieces from our Object Handling Collection and hear from a fellow teacher about the process of creating a cultural ambassador programme in their school. We'll explore how physical objects can be incorporated into your topics and how they can enhance your students' experience. Our fantastic Artsmark Partner Soho Parish Primary will talk you through their experience partnering with us to support their Artsmark work, and will give some tips and examples of how to create a cultural ambassador programme in your own school.
Learning outcomes for participants

Practical techniques for utilising object handling in their classrooms

Advice and examples of how to set up art/cultural ambassadors in their own school, and how to utilise these positions practically in partnership with cultural organisations


EYFS

KS1

KS2

KS3

SEND teachers


About London Transport Museum

London Transport Museum explores the story of London and its transport system over the last 200 years, highlighting the powerful link between transport and the growth of modern London, culture and society since 1800. We care for over 450,000 items - preserving, researching and acquiring objects to use in our galleries, exhibitions and other activities. We use our iconic collection to bring the school curriculum to life. Through the story of London's social history, London Transport's world-class design heritage and our relationship with TfL for historic and contemporary STEM learning, we work with an experienced team of inspiring actors and facilitators to offer a real-life context to a large range of curriculum topics.