Download subject units
Resources to help you deliver the London Curriculum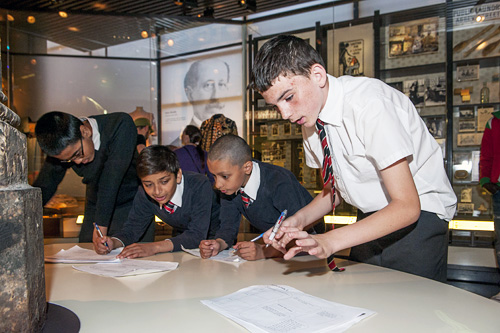 A New Direction worked with the Greater London Authority to develop the following resources for the London Curriculum:
---
World City

Through the study of a truly global capital, students can learn the about the history of their city, their country and its connections with the world.
Find out more
Download the History unit
---
Tales of the River

Students will study the literature of one of the most written about cities in the world and explore the stories and excitement of the London theatre scene.
Find out more
Download the English unit
---
Sounds of the City

Students will learn about musicians and composers drawn to London and will develop their own compositions inspired by the city and its music makers.
Find out more
Download the Music unit
---
Art of Walking

London is an international hub of art; students will learn about artists inspired by the city as well as exploring the city's extraordinary architecture.
Find out more
Download the Music lesson plan
Download primer unit
---
Mapping London

London offers a fascinating exemplar of the shaping of the urban landscape by human and physical processes over thousands of years.
Find out more
Download the Geography unit

---
London Dancing

This unit supports the Key Stage 3 PE curriculum, teaching children to connect with dance in London in innovative ways.

Find out more
Download PE (Dance) unit
---
The Living River

The Science, Technology, Engineering and Maths (STEM) London Curriculum units will introduce students to the application of, and innovations in, STEM in the city.
Find out more
Download STEM unit

---
Find out about how to get involved with the London Curriculum and register to get access to high-quality teaching resources, exclusive evening sessions for teachers, along with competitions and events. More info