Authored by Andre-Omari John

Guess what?! A New Direction is through to the final round of a competition to win funding from Royal Bank of Scotland – with an amazing £35,000 up for grabs.
But we need your help. We need to gain as many votes as possible. So how can you help? Just click on the link below and vote for us. It'll only take a minute.

We've got an amazing team of young people (see their beautiful faces above!) who are running a social media campaign to help spread the word and secure votes. Check out the hashtag #ivoted2create to learn more.
One team member, Andre, has written this great blog below about why he thinks you should vote for us!

Creativity is a nebulous term. It broadly applies to anything abstract, which engages thought by either traditional or unconventional means.

The creative industries have proved themselves to be indispensable. Annually, they generate £76.9 billion, accounting for 5% of UK jobs. Unfortunately, they [the creative arts] are at present being stifled by crippling cuts, which have resulted in the closure of local libraries, small theatres, and the provision of music services.
This is where Create Jobs, comes into play. As the name suggests, their key aim is to help young Londoners get jobs in creative industries. Their programmes are designed to give young Londoners the tools they need to build a better future in the creative arts. Even if one is incredibly talented at what they do, in the creative world, everybody needs help; someone upon whom they can rely to help them reach their goals.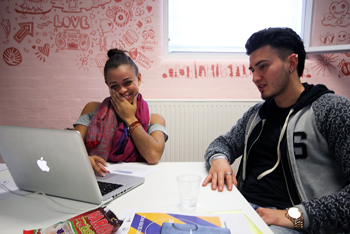 Individuals working with Create Jobs will be able to access a wide range of support networks, including a direct route into work experience within cultural and creative organisations; training that gears participants up to achieving a nationally recognised Arts Award qualification, and a mentoring scheme whereby experienced professionals are matched to their interests.
There is a tendency within the arts to only bolster those with the right connections, or those privileged with wealth, leaving the people who perhaps have great talent, or simply want to improve their existing skills, in the dust.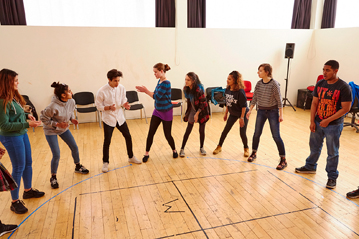 This is why we need your support.
With it we can spread the positive message of change and break away from conventional ideals of what should or should not be. It has never been easier to help spread the message!
All one has to do is click "like," "share," "retweet," and so on. So if you care about an industry that will undoubtedly still be standing a century or two from now, your options are simple: make your voice heard, stand out from the crowd, and help us inspire change. It may not seem monumental, but one small action from you could stem the tide of only the richest receiving recognition for their art.

Vote for us! (voting closes midday, Friday Nov 6th)

#ivoted2create