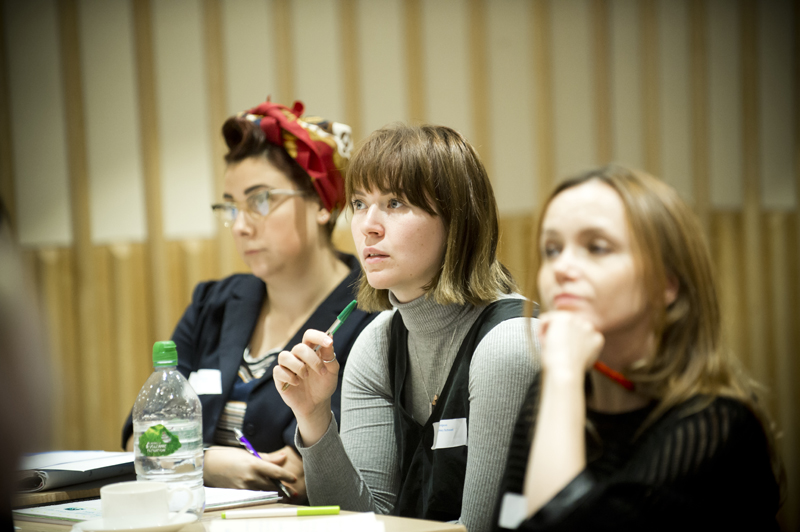 Picture credit: Roger Brown

ImagineNation: The Value of Cultural Learning
The Cultural Learning Alliance (CLA) published their new ImagineNation report exploring the positive impact that cultural learning has on the life of children and young people.
Building on their original publication in 2011, the document calls for the arts, cultural and education sector to work collaboratively to celebrate success, build best practice and learn from each other. Read more
UK Music's Diversity Survey – BAME & Women Underrepresented in Workforce
UK Music have released the findings from their first pan-industry workforce diversity survey of the music industry. The survey, launched in July 2016 by the UK Music Diversity Workforce, collected data from almost 3,000 staff from across the music industry.
It highlighted the underrepresentation of BAME individuals and women in the sector and called on industry bodies and music employers to work collaboratively to ensure the workforce is as demonstrably diverse as the music created and exported. The survey will be repeated on an annual basis. Read more
UK Tech After Brexit
New Research commissioned by techUK explores the vulnerabilities facing the digital economy as a result of Brexit. Highlighting how the "digital sector" contributes disproportionately to growth, productivity, and innovation, accounting for 16% of domestic output, 10% of employment, and 24% of exports. The research helps to build an evidence base to inform decisions around three major sector priorities – access to markets, talent, and data flows. Read more
The Class Ceiling - Social Mobility in the Arts & Media
The new report from the All-Party Parliamentary Group (APPG) on Social Mobility - 'The Class Ceiling: Increasing Access to the Leading Professions' - explores how to increase access to leading professions including Arts and Media by people from disadvantaged backgrounds.
It calls for an increased awareness around the business case for having a more diverse talent pool in both the arts and media, recommends the government bans all unpaid internships and encourages employers to review their work experience policies to ensure access is fair and transparent. Read more
London's Lost Youth Services
Sian Berry, Green Party Member of the London Assembly, published a briefing paper looking at changes in the provision of youth services across 23 London boroughs. The report – London's Lost Youth – found that youth services have lost a third of staff and £22 million in funding cuts since 2011.
The analysis of data provided by councils also showed that 30 youth centres across the capital have been closed since 2011/12, at least 12,700 places for young people have been lost and funding to voluntary sector youth work has also gone down by an average of 35%. Read more