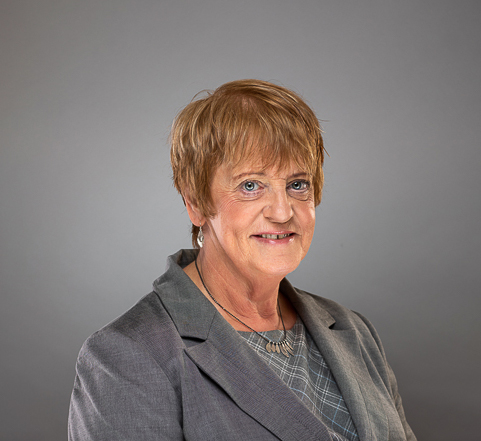 Professor Maggie Atkinson is an experienced management and leadership consultant, and a member of several Boards alongside her chairing of ours. Her work both as a consultant and on those Boards chiefly centres on making life better for children and young people.
After a 40 year career working with and for children and young people, she is a fearless defender of their entitlement to be valued and heard as young citizens; accessing what society has to offer and in turn making positive contributions to it as they grow up to be adults. Among those rights is the one that relates to A New Direction's core mission – to bring children and young people, their schools and communities, front and centre in the arts and cultural landscape in London.
Maggie was the Children's Commissioner for England from March 2010 to February 2015. As England's second Children's Commissioner, her statutory duty was to promote and protect the rights of the child. Maggie led the Office of the Children's Commissioner over five years when its influence continued to increase – leading to positive changes in the life chances of England's children and young people, especially the most vulnerable and marginalised. Her work prompted policy and practice changes for asylum seeking and refugee children, children in contact with social care, family courts and other vital services, those excluded from school, in conflict with the law, or struggling with mental and emotional health.
Maggie is a comprehensive school-educated Cambridge graduate. Training at Sheffield University, she became a secondary teacher of English and Drama, leading a high school department before working on the English National Curriculum and then in training, inspection, school and service improvement in local government. She was the first Director of Children's Services for Gateshead during radical change after the Children Act 2004. During that time she was the first solo President of the Association of Directors of Children's Services (ADCS) in 2008-09, leading the development of the 2020 Children and Young People's inter-agency Workforce Strategy whilst in that role.
Maggie graduated as a Doctor in Education (EdD) at Keele University in 2008 and is now an Honorary Professor there. She was awarded an Honorary Doctorate of Civil Letters (DCL Hon Causa) from Northumbria University in 2010 and an Honorary EdD by Nottingham Trent University in 2017.
In her spare time she is a musician, bird watcher, traveller, writer and photographer. Her ambitions include learning to speak and write Japanese, and doing more in the arts than her career to date has allowed.